Oksha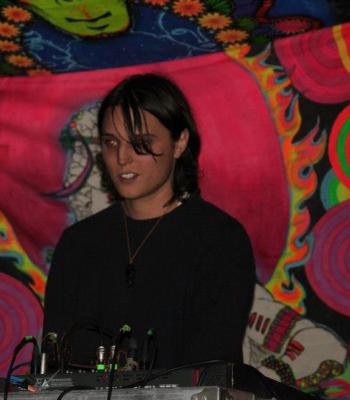 Oksha is Tomás Boils from Mexico.
From an early age music has been a big part of his life. He learnt to play guitar in his teens and more recently is an accomplished Flamenco guitarist.
Tom was influenced by lots of diverse styles of music while growing up including Rock, Blues and Flamenco as well as Baroque and Classical impressionist music. In 2011 Tom started making music with Mariano Tur (Animalien) under the name Vimana but left the project in 2013 to setup his studio.
In 2016 after years of experimenting in the studio he decided to start the Oksha project. The project explores the sonic landscapes of psytrance with an energy that seeks to empower the listener and dancer through carefully crafted sounds and powerful grooves that tickle the brain and vibrations that elevate the body.
The project seeks to blend the organic sounds that can be achieved with synthesizers with their raw expression as machine-instruments. The emphasis is to maintain a progressive storyline that takes the listener from one point to another. It's serious and mysterious but not lacking a sense of humour.
Based in Mexico City, Tom also works as an professional audio engineer recording and mixing all kinds of music. Through his work he is exposed to diverse styles of music which permeates into his own productions fuelling a more eclectic type of psytrance, removed from any conventional limits but retaining the essential properties to blast the dancefloor!
https://www.facebook.com/okshatom
https://soundcloud.com/okshatom
For booking please contact info@psynonrecords.com